An avid outdoorsman, Dean Buescher enjoys all aspects of the nature-infused, outdoor lifestyle. Buescher loves it all — from boating and ocean fishing to barbecue (BBQ) cooking on the grill!
Dean Buescher's fondest memories, both in childhood and adulthood, have been steeped in the beauty of the great outdoors.  His summers are often spent camping, as has been the tradition for generations of outdoor enthusiasts in the Buescher family!  Someone who enjoys taking on an active and adventurous lifestyle, Buescher enjoys numerous water sports, like wake surfing, water skiing and boating.  He also enjoys fishing, both onshore and offshore out in the water on his boat!  While attending Eckerd College, Buescher even participated as a member of the water ski team.  His love of competition in outdoor sports has even largely inspired his entrepreneurial enthusiasm!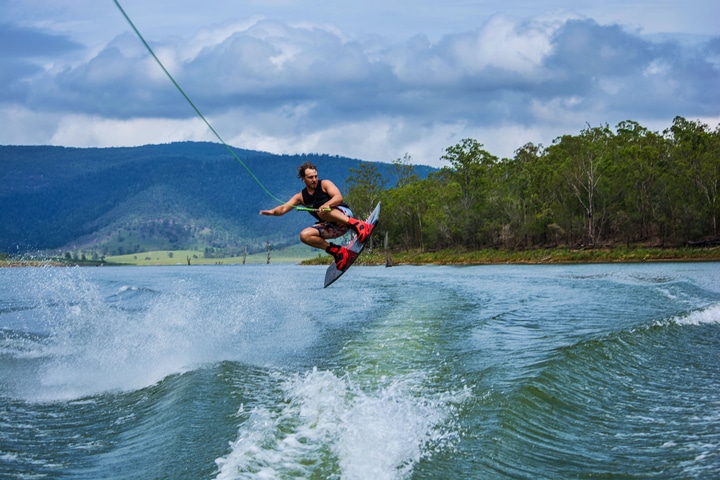 Skiing
When it comes to skiing, this outdoorsman believes that the sport should be enjoyed year-round! In the summer, Dean Buescher enjoys cooling off by latching on to a motorboat and traversing the waters with his skis skimming the surface in an adrenaline-pumping adventure. In the winter, Buescher trades his water skis for snow skis and shreds through fresh powdery snow. A sport that never seems to get boring, skiing keeps the outdoorsman on his toes — both literally and figuratively!
Barbecue (BBQ) Grilling
Of course, nothing says 'summer' quite like cooking on the grill! Whether he's serving up seafood, steaks or a delicious surf and turf combo — Dean Buescher is a grill master in his own right! Always paying careful attention to flavor notes, this barbecue enthusiast loves cooking on the grill. Following along with new and exciting recipes, Buescher enjoys blending classic flavors with innovative twists. More recently, the outdoorsman has even swapped his charcoal and propane for a woodfire grilled approach. The smoky, hickory flavor produced from the flames give Buescher's dishes a distinctive flavor — and he's certainly hooked on the taste!