Dean Buescher is a lifelong fan of NASCAR. In fact, a love of racing runs deep in the Buescher bloodline, as both James Buescher and Chris Buescher have gone pro as NASCAR racers in the adrenaline-fueled auto racing world!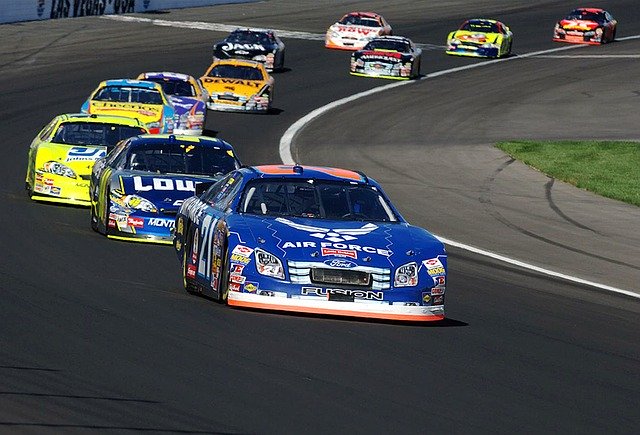 Empowered by his competitive nature, Dean Buescher has always been fascinated by the world of stock car racing.  The electrifying energy of an auto race just grips the NASCAR fan — and he's all the way here for it!  For as long as he can remember, Buescher has been a huge fan of car culture as a whole.  The thrill of NASCAR racing just adds an adrenaline rush element into the mix that keeps Buescher's attention again and again! An all-around automobile aficionado, Dean Buescher admires the craftsmanship of classic cars.  In particular, he's a huge fan of antique cars from the early 1940s to late 1950s.  If there's a car show in the area, you'll surely find Buescher there soaking up views of 1955 Ford Thunderbirds and pristinely maintained 1941 Pontiac Streamliners — and many more!
James Buescher & Chris Buescher
It runs in the family…
It comes as no surprise that Dean Buescher's love of the National Association for Stock Car Auto Racing (NASCAR) has followed down throughout his lineage.  You might even say that the NASCAR racing gene just runs in the family!  Dean's son, James Buescher participated in 119 races with NASCAR racing, which included 16 top ten victories, one win and two poles.  Dean's nephew, Chris Buescher enjoyed a professional auto racing career that included 36 top ten victories and three wins.  Though both Buescher's have since retired from the racing arena, the family's love of NASCAR has all but disappeared.  Along with Dean Buescher, the family
continues to support the competition as spectators and enthusiasts
.  And who knows:  that Buescher racing spirit just might make an appearance again in the future of NASCAR racing!